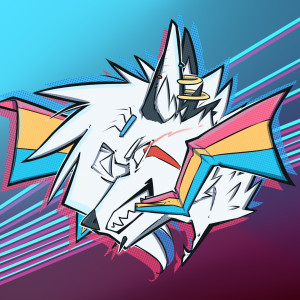 Join us at the Waterland Arcade
Posted by Raphial Hebert
09/30/2019

Puget Sound Furs will be hosting another exciting event at the Waterland Arcade in Des Moines! We will have the entire arcade rented for us! We will have our own private area of the building to hang out, suit, and more with an awesome mix of old-school arcade games with newer, modern games to choose from! Most of these games will be covered at the event, and the bigger games will need paying for! (Most games ar .25-.50 cents, so bring some quarters!)

RSVP FOR THIS EVENT HERE: www.meetup.com/furlife/events/264947426

We will be starting at 2PM and then ending officially at 5PM and will also have our group photo at 4:45PM! Afterwards we will walk to the water area and take more photos and enjoy the scenery, and at about 6:30PM we will be hanging out at a local Denny's (More details at the event)!

SUITING IS ALLOWED and there is food and drinks available for purchase at the bar (Must be 21+ to purchase alcoholic products, obviously).

There is a $9 registration and RSVP fee, so please have that ready asap! This helps us pay the large rental fee for renting the building when we get there! If you can spare a few more dollars, it helps a lot but not necessary! You can also just send it via our PayPal page, with your name in the Notes section, to paypal.me/pugetsoundfurs with your TELEGRAM and/or MEETUP username typed in the NOTES section!!! So we know ahead of time who paid!