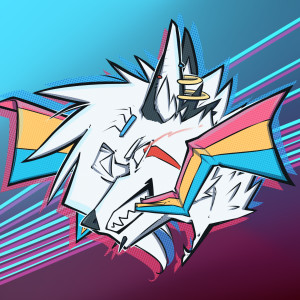 Today is the beginning of Anthro Northwest!
Posted by Raphial Hebert
11/21/2019

Hey guys! Today is the start of the Anthro Northwest convention in Seattle! They'll have a lot of panels, activities, and get-togethers for everyone of all ages to enjoy~ You can catch most of us there, including myself in suit, running around the con! Don't be afraid to say hi!

More info on Anthro Northwest: anthronw.com/2019/index.html
ANW Telegram chatroom: t.me/anw_main

Who are we?

We are the Puget Sound Furs! Uniting furs and people around the Puget Sound area for our local western Tacoma, Puyallup, Renton, Bellevue, Seattle, and other area furs of Washington state! Our goal is to help unite the community with events, charities, and community gatherings! We host anything from games, local charities, food events, and more! 
Meet Keaton

Keaton is our mascot from Washington state! He's a genderfluid husky mutt that loves the outdoors, spending time with friends, and meeting new people! He's attended a lot of local cons, events, and meet-ups, and hopes to maybe meet you too!
Group Chat
We have a nice Telegram group where anyone can chat! You can join our live chat any time for free!
Volunteer
Looking to help and volunteer for our events and meets? We have a special application that must be filled out that also requires a quick interview!
Donate
We are a non-profit organization, and sometimes funding is tough! We try to keep our events free or inexpensive for anyone to attend. By donating, you help it stay that way!


RAIn BBQ
Waterland Arcade
Puyallup BBQ
Pridefest