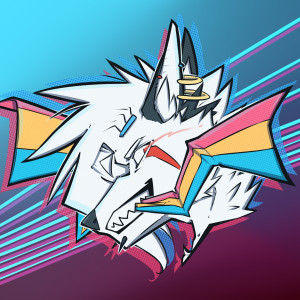 COVID-19
Posted by Raphial Hebert
03/13/2020




Last updated 05/13/2020 (Updates posted below the article)
Click here for helpful resource links

Hey guys! I hope everyone is having a relaxing and positive week! Due to the overwhelming response among our communities due to the Corona COVID-19 virus, Puget Sound Furs (Our local Washington state event host) has decided to halt and delay our future events until further notice to help contain and prevent further contamination of our communities with this deadly threat. Our governor has already declared a state emergency to limit all public venues, and last night President Trump declared a state of emergency because of this virus. Not only this, but public schools across WA state, among other states, are being closed down temporarily (Our public schools will be closed until April thus f...

Who are we?

We are the Puget Sound Furs! Uniting furs and people around the Puget Sound area for our local western Tacoma, Puyallup, Renton, Bellevue, Seattle, and other area furs of Washington state! Our goal is to help unite the community with events, charities, and community gatherings! We host anything from games, local charities, food events, and more! 
Meet Keaton

Keaton is our mascot from Washington state! He's a genderfluid husky mutt that loves the outdoors, spending time with friends, and meeting new people! He's attended a lot of local cons, events, and meet-ups, and hopes to maybe meet you too!
Group Chat
We have a nice Telegram group where anyone can chat! You can join our live chat any time for free!
Volunteer
Looking to help and volunteer for our events and meets? We have a special application that must be filled out that also requires a quick interview!
Donate
We are a non-profit organization, and sometimes funding is tough! We try to keep our events free or inexpensive for anyone to attend. By donating, you help it stay that way!


Waterland Arcade
Seattle Walk
RAIn BBQ
Puyallup BBQ