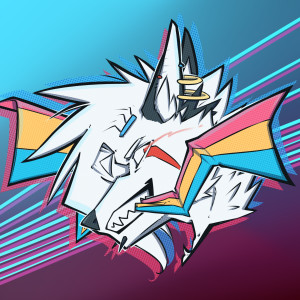 Join us at the Waterland Arcade
Posted by Raphial Hebert
09/30/2019

Puget Sound Furs will be hosting another exciting event at the Waterland Arcade in Des Moines! We will have the entire arcade rented for us! We will have our own private area of the building to hang out, suit, and more with an awesome mix of old-school arcade games with newer, modern games to choose from! Most of these games will be covered at the event, and the bigger games will need paying for! (Most games ar .25-.50 cents, so bring some quarters!)

RSVP FOR THIS EVENT HERE: www.meetup.com/furlife/events/264947426

We will be starting at 2PM and then ending officially at 5PM and will also have our group photo at 4:45PM! Afterwards we will walk to the water area and take more photos and enjoy the scenery, and at about 6:30PM we will be hanging out at a local Denny's (More details at the event)!

SUITING IS ALLOWED and there is food and drinks available for purchase at the bar (Must be 21+ to purchase alcoholic products, obviously).

There is a $9 registration and RSVP ...

Who are we?

We are the Puget Sound Furs! Uniting furs and people around the Puget Sound area for our local western Tacoma, Puyallup, Renton, Bellevue, Seattle, and other area furs of Washington state! Our goal is to help unite the community with events, charities, and community gatherings! We host anything from games, local charities, food events, and more! 
Meet Keaton

Keaton is our mascot from Washington state! He's a genderfluid husky mutt that loves the outdoors, spending time with friends, and meeting new people! He's attended a lot of local cons, events, and meet-ups, and hopes to maybe meet you too!
Group Chat
We have a nice Telegram group where anyone can chat! You can join our live chat any time for free!
Volunteer
Looking to help and volunteer for our events and meets? We have a special application that must be filled out that also requires a quick interview!
Donate
We are a non-profit organization, and sometimes funding is tough! We try to keep our events free or inexpensive for anyone to attend. By donating, you help it stay that way!


RAIn BBQ
Waterland Arcade
Puyallup BBQ
Pridefest